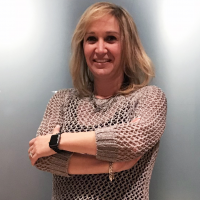 Maria Siopis
Crime Fiction, Suspense, Supernatural Suspense, Action & Adventure, Contemporary Romance, LGBT, Science Fiction, Fantasy, Poetry
Maria Siopis possesses a MPA in Emergency Management and Homeland Security. She completed her dissertation, "Avian Influenza (H5N1): The Doctrine of Social Disassociation, Quarantine, and Emergency Preparedness," in 2006 tackling a non-fictional theme. Other than writing she obsesses over climatic or manmade catastrophes and continuously attempts to conceptualize needed actions. The author lives in New York and is currently working on her next novel.
Recommended Featured Books
"Egotism is the anesthetic that dulls the pain of stupidity."